-

Your True Identity

BORN AGAIN: Whom the Son SETS FREE is FREE Indeed
John 8:32 - And you shall know the truth, and the truth shall make you free. Therefore if the Son makes you free, you shall be free indeed.

Romans 8:38, 39 - For I am persuaded that neither death nor life, nor angels nor principalities nor powers, nor things present nor things to come, nor height nor depth, nor any other created thing, shall be able to separate us from the love of God which is in Christ Jesus our Lord.
Romans 8:31 - What then shall we say to these things? If God is for us, who can be against us?
John 14:27 - Peace I leave with you, My peace I give to you; not as the world gives do I give to you. Let not your heart be troubled, neither let it be afraid.
2 Corinthians 9:8 - And God is able to make all grace abound toward you, that you, always having all sufficiency in all things, may have an abundance for every good work.
John 3:16 - For God so loved the world that He gave His only begotten Son, that whoever believes in Him should not perish but have everlasting life.
Ephesians 2:5,7 - But God, who is rich in mercy, because of His great love with which He loved us, even when we were dead in trespasses, made us alive together with Christ, that by the grace of God, you have been saved.
Luke 10:19 - Behold, I give you the authority to trample on serpents and scorpions, and over all the power of the enemy, and nothing shall by any means hurt you.

Luke 4:18 - The Spirit of the Lord is upon me, Because He has anointed me To preach the gospel to the poor; He has sent me to heal the brokenhearted, To proclaim liberty to the captives, And recovery of sight to the blind, To set at liberty those who are oppressed.

Mark 16:17 - And these signs will follow those who believe: In My name they will cast out demons; they will speak with new tongues; they will take up serpents; and if they drink anything deadly, it will by no means hurt them; they will lay hands on the sick, and they will recover.

1 John 4:4 - You are of God, and have overcome, because He who is in you is greater than he who is in the world.

1 Corinthians 1:9 - God is faithful, by whom you were called into the fellowship of His Son, Jesus Christ our Lord.

Revelation 3:20 - Behold, I stand at the door and knock. If anyone hears My voice and opens the door, I will come in to him and dine with him, and he with Me.

2 Timothy 1:9 - Who has saved us and called us with a holy calling, not according to our works, but according to His own purpose and grace which was given to us in Christ Jesus before time began.

John 15:15,16 - No longer do I call you servants, for a servant does not know what his master is doing; but I have called you friends . . . you did not choose Me, but I chose you.

John 14:17,18 - The Spirit of truth, whom the world cannot receive, because it neither sees Him nor knows Him; but you know Him, for He dwells with you and will be in you. I will not leave you orphans; I will come to you.
2 Thessalonians 3:3 - But the Lord is faithful, who will establish you and guard you from the evil one.

Hebrews 13:5 - For He Himself has said, "I will never leave you nor forsake you".

Philippians 1:6 - Being confident of this very thing, that He who has begun a good work in you will complete it until the day of Jesus Christ;

John 4:14 - But whoever drinks of the water that I shall give him will never thirst. But the water that I shall give him will become in him a fountain of water springing up into everlasting life.

1 Peter 5:7 - Cast all your care upon Him, for He cares for you.

Ephesians 1:13 - In Him you also trusted, after you heard the word of truth, the gospel of your salvation; in whom also, having believed, you were sealed with the Holy Spirit of promise.

Ephesians 1:4,5 - Just as He chose us before the foundation of the world, having predestined us to adoption as sons by Jesus Christ to Himself, according to the good pleasure of His will.

John 14:12 - Most assuredly, I say to you, he who believes in Me, the works that I do he will do also; and greater works than these he will do, because I go to My Father.

Titus 3:5,6 - But according to His mercy He saved us, through the regeneration and renewing of the Holy Spirit, whom He poured out on us abundantly through Jesus Christ our Savior.
Luke 19:10 - For the Son of Man has come to seek and to save that which was lost.
2 Corinthians 5:17 - Therefore, if anyone is in Christ, he is a new creation; old things have passed away; behold, all things have become new.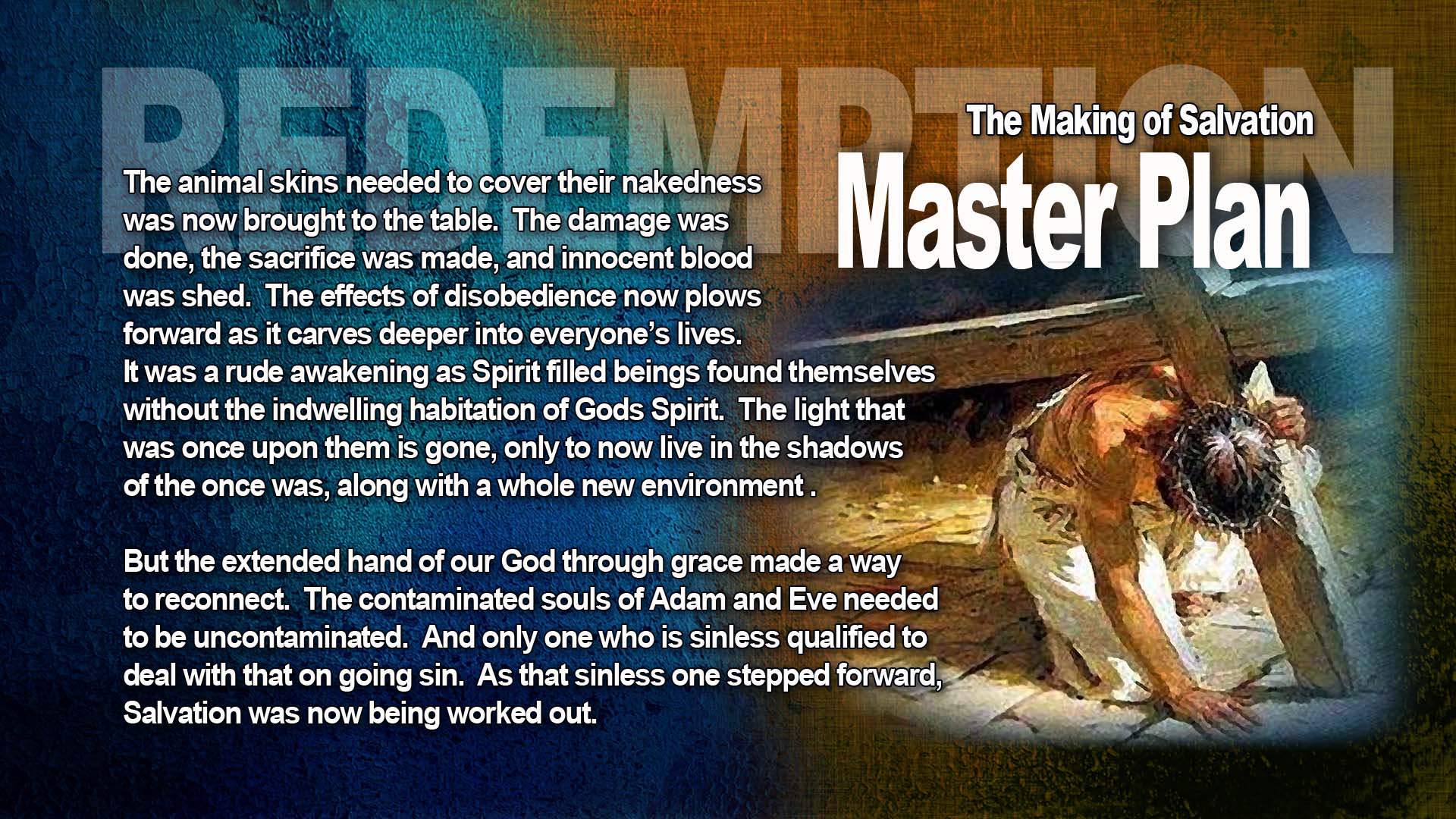 -
EkklesiaRising.com / JesusMinistries.ca